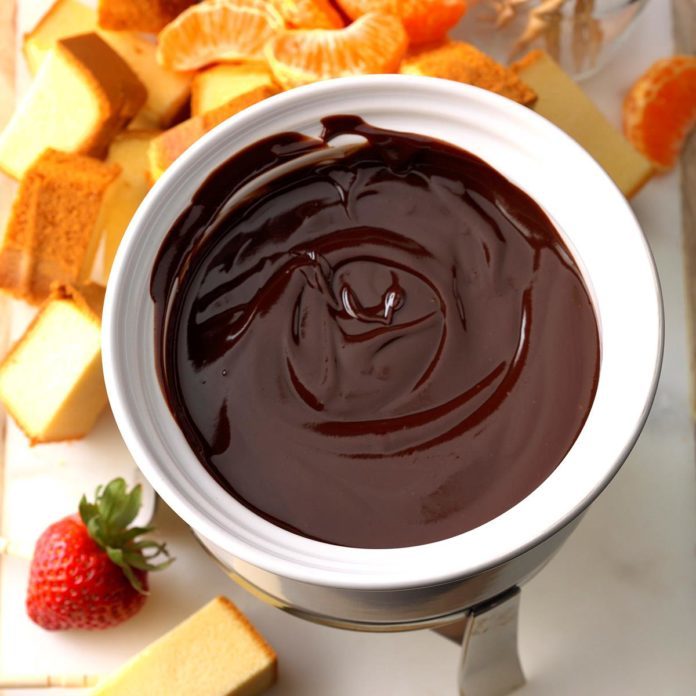 Invite you family and friends to dip cubes of cake and pieces of fruit into this rich, luscious fondue for a special treat.
8 servings 20 min 20 min Easy
Ingredients
2/3 cup (150 mL) 35% whipping cream
1 tsp (5 mL) orange rind, finely grated
1 bar (300 g)Extra Dark Chocolate, finely chopped
1/3 cup (75 mL) 100% Pure Pulp Free Orange Juice
Directions
In a heavy saucepan, heat whipping cream and orange rind over medium-high heat just until creamcomes to a boil. Reduce heat to low.
Add chocolate to saucepan; whisk until chocolate ismelted. Whisk in orange juice.
Pour chocolate mixture into fondue pot.