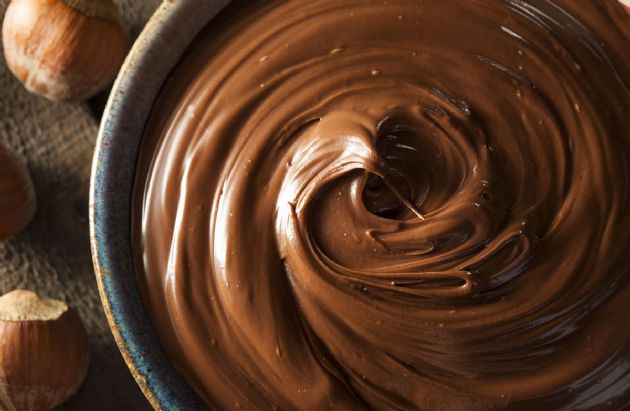 Say no more to the sugary, high in calories and fat Nutella. And treat your family with a healthy homemade organic alternative. With this recipe you would be able to make a homemade delicious Nutella. Enjoy!
About 2 jars servings 12 min 30 min Medium
Ingredients
2 cups raw unsalted hazelnuts
2.5 ounces canola oil
3 tablespoons organic cane sugar
2 tablespoons organic cacao powder
1 tablespoon pure vanilla extract
1 pinch kosher salt
Directions
Preheat oven to 350 degrees F.
Place hazelnuts on baking sheet in a single layer. Place on center rack of oven for about 12 minutes.
At which point, the nuts' skins will crack and begin to slough off. While still warm, place nuts on clean a dishtowel; fold the corners to form a bundle.
Grasp with one hand to seal, while rolling the nuts from side to side. The friction generated from the application of gentle pressure causes the skin to fall off, about 2 minutes.
Add nuts to food processor in small batches. Scraping down the side of the container as you go.
Whiz until nuts are ground while slowly adding canola oil, until a paste forms, about 5 minutes.
Then add sugar, cacao powder, vanilla extract and salt.
Whiz again until a thick chocolate-colored paste forms, about 2 minutes.
Store nut spread in sealable glass jars and refrigerate.