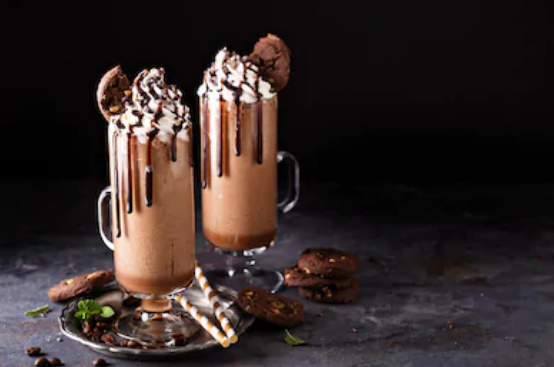 This Tiramisu Milkshake is rich, creamy and oh so delicious! The perfect summer shake that will give you just the right amount of caffeine for a little boost of energy.
1-2 servings 0 min 5 min Very easy
Ingredients
1/2 cup International Delight Iced Coffee (Mocha)
4 large scoops chocolate ice cream
2 tablespoons mascarpone cheese
2 ladyfinger cookies
Whipped cream
Chocolate syrup
Cookies for topping
Directions
Combine the chocolate ice cream, mocha coffee, mascarpone cheese and ladyfinger cookies in a blender. Blend until smooth.
Pour into one large glass (or 2 medium glasses).
Top with whipped cream, chocolate syrup and cookies.