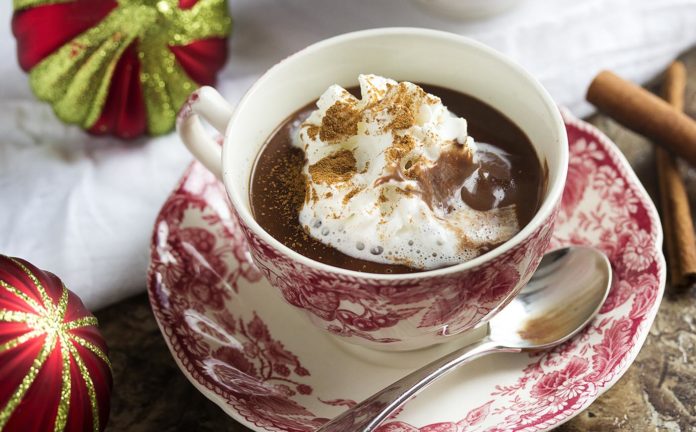 Cinnamon infused thick Italian hot chocolate is a not too sweet take on hot cocoa which is rich and decadent and intensely chocolaty. It's like drinkable bittersweet pudding!
4 servings 10 min 15 min Very easy
Ingredients
1 1/2 cups half and half or whole milk
2 tbsp granulated sugar and more if needed
1 cinnamon stick
1 1/2 tsp cornstarch
3.5 oz dark chocolate: semisweet or bittersweet, finely chopped
toppings: powdered cinnamon, whipped cream
Directions
In a medium saucepan, heat 1 1/4 cups of half and half (reserve the remaining 1/4 cup) with the sugar and cinnamon stick on medium heat. Stir occasionally, until the sugar is dissolved and the milk is starting to bubble, 7-8 minutes.
Mix the reserved half and half with the cornstarch until smooth. Add the slurry to the bubbling half and half. Bring the mixture to a simmer, whisking constantly and simmer for 1 minute.
Add the chopped chocolate and whisk it into the half and half until it is completely melted and smooth and the hot chocolate is quite hot, 2-3 minutes. Taste and stir in another tablespoon of sugar if needed. Remove the cinnamon stick.
Pour the hot chocolate into 4 small cups. Top with whipped cream and powdered cinnamon.