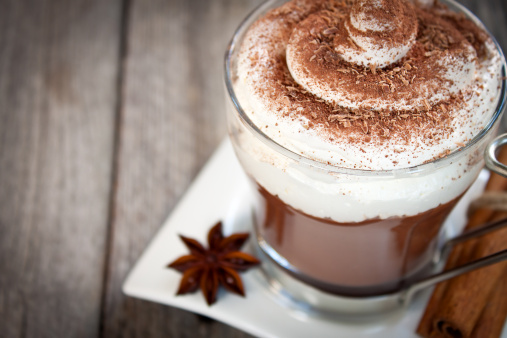 Rich chocolate with bittersweet Italian amaro.
2 servings 8 min 10 min Very easy
Ingredients
2 cups Coconut Milk
4 squares Semisweet Bakers Chocolate, chopped
2 oz Amaretto
Splash of Vanilla Extract
1/2 oz Coconut Syrup
Whipped Cream
Chocolate Shavings
Directions
Heat coconut milk over medium heat in a small sauce pan to a light simmer.
Whisk in chopped chocolate until dissolved.
Remove from heat and add Amaretto, vanilla and coconut syrup.
Serve warm topped with whipped cream, chocolate shavings.